Just as I suspected, despite the Buckeyes collapse last night, the sun did come up over Sao Paulo, Brazil. Today, TimeIrado set out to see the acclaimed
Museu de Arte de São Paulo
which is also known locally as the "MASP". The MASP, located on the famous Paulista Avenue, is an interesting work of art in itself, as the building is essentially on stilts and is home to a local antiques market on Sundays.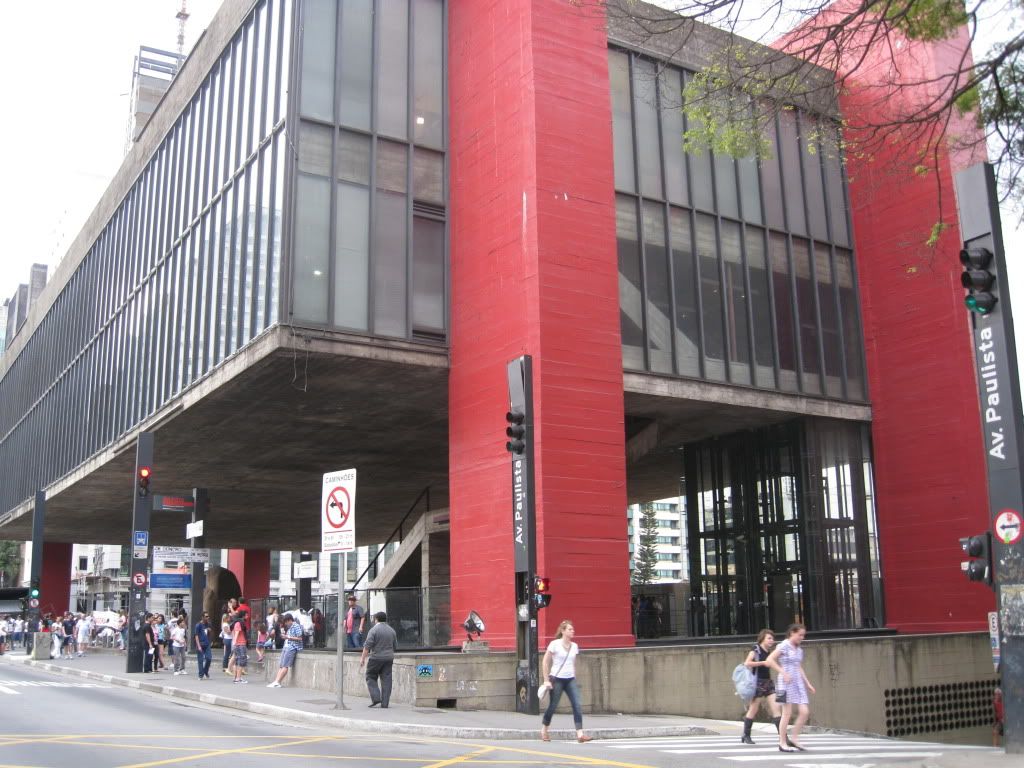 After paying the $15BRL entry fee, we headed up the elevator to the third level (you start at the top and work your way down) which houses several of the less known artworks by some very famous artists. Some of the artists included in the collection were Van Gogh, Monet, Clouet, Rembrandt, Picasso, and Dali. One of my favorites was an abstract piece by Yolando Mohaly, which included various shades of tan and blues. See the artwork below.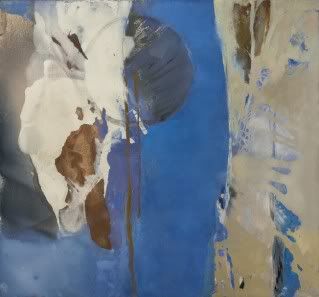 Upon perusing the upper level, we continued to the second level which included artwork prints of some lesser known artists, however they were very intricate and unique. On this level there was also a large collection of
lithography
, (which I had no idea about until I looked it up after the fact) which spanned the exterior walls of the room. The second level was not as good as the third level, in my opinion, but it still had some creative and unique artistic artworks that I had not seen before. Heading down again, we were lead into the basement level (first level is street level elevators and market only) which is home to a cafe, the gift shop, and a modern abstract art room full of artwork from local artists. Abstract art is my favorite type of artwork as its open to interpretation by the eye of the beholder. I like bold colors and shapes so this area of the MASP was my favorite, even though it was the least valuable in terms of prestige and nostalgia.
A couple pictures of the room are below.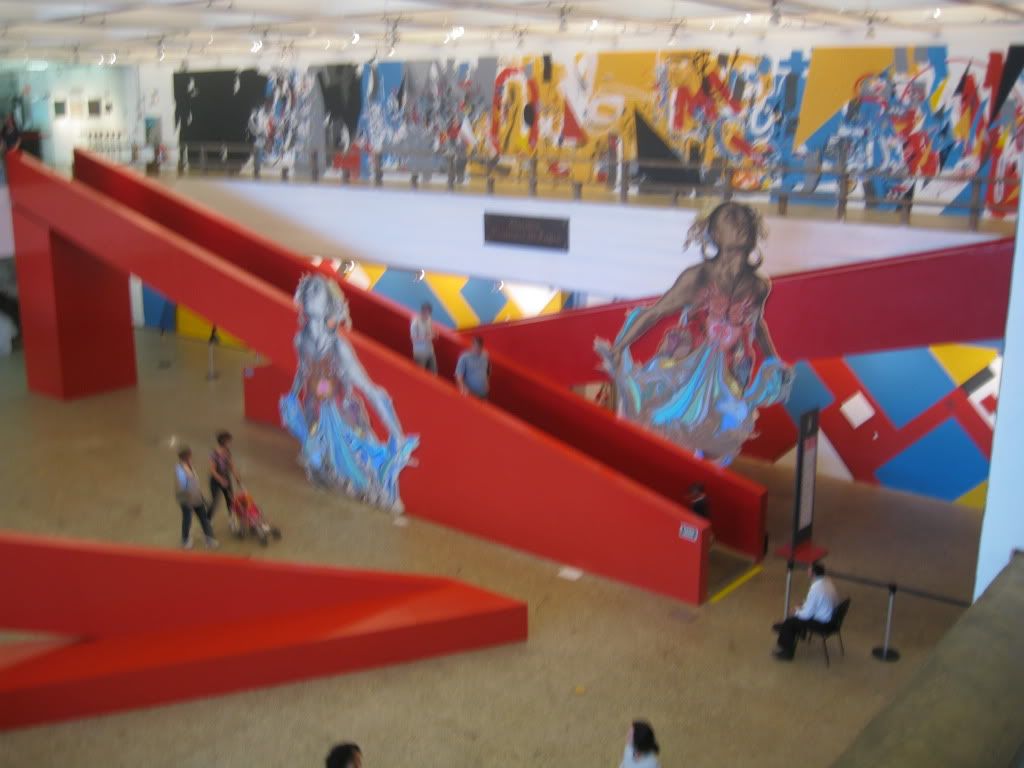 This next photo is of a "dark room" were you can turn the lights off and see additional artwork done in glow in the dark tape. A before and after shot is included below.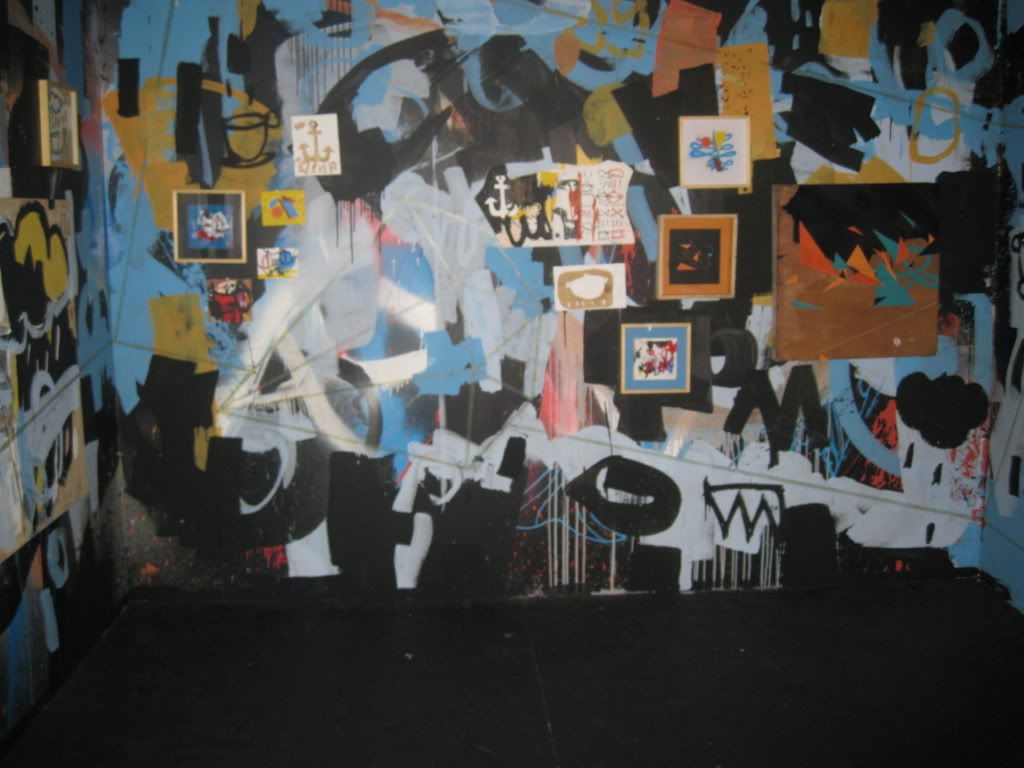 Perhaps the most interesting part of the museum were two small exhibits of urban artwork, again an interest of mine. The first, is world renowned artist, "
Invader
", who uses tile work to create small character like images throughout the cities that he "invades". The characters are reminiscent of the characters from the Pac-man, Galaga, and other 80's era arcade games. A
blog dedicated to street art
here in Sao Paulo has documented some of these artworks which are embraced in large European style cities (which many in the U.S. would deem as defacing public structures and buildings, and rightfully so). In such a large urban setting, there is an abundance of graffiti (or known as "
tagging
" to Generation Y). The second, was a small theatre style room with wood benches that showed a small documentary regarding the
Inside Out Project
, that looks to focus urban creativity through the use of diverse faces and images as art. Anyone can upload their image that will be used somewhere in the world as part of the Inside Out Project which was very unique in its approach. The large scale project got its start as an awareness campaign of different cultures to help reduce tension in conflicts such as the Israeli/Palestinian, Africa poverty, and urban decay.
I also took a chance to record a snippet of the movie for your enjoyment!
Perhaps the best part of the day was a small ball pit which many people were taking pictures in. There were a couple of kids in the ball pit so I decided to join them. A mother put her small son in the ball pit while I was sitting in there taking in the scene around me and he look at me with a huge smile. I tossed a ball in his direction and he looked confused. He then grabbed two balls and threw them back at me. It was not a game of catch so to speak because he was too small for that, but each time I threw a ball in his vicinity, he would grab a ball with each hand and throw it back in my direction with a huge smile. Luckily, Jamie was able to capture a great shot of me and my new friend! (Also luckily, the boys mother who spoke no English, also thought it was funny)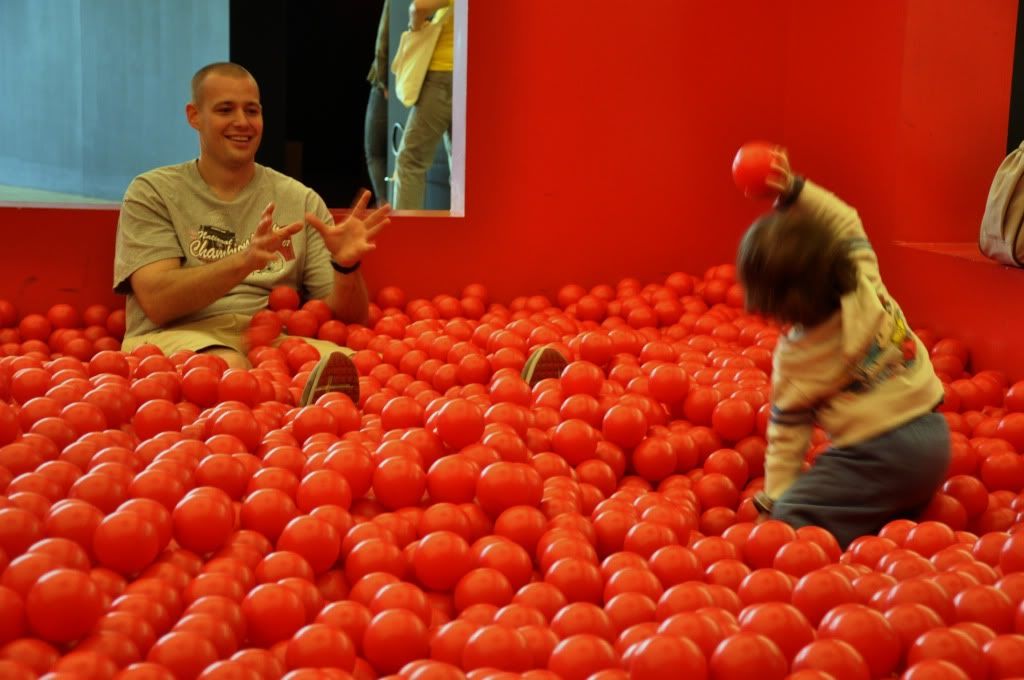 After leaving the ball pit and waving good bye to my small Brazilian friend, we headed through the gift shop and up the flight of stairs into Paulista Avenue. It was now time to find a cafe for lunch and continue our two month journey of being a "Paulista".
"The artist should not only paint what he sees before him, but also what he sees in himself. If, however, he sees nothing within him, then he should also refrain from painting what he sees before him. " - Caspar David Friedrich