"You can delegate authority, but not responsibility." Stephen W. Comiskey
Lions Clubs
? No, that is not a misspelling for Lion Cubs, something you may see at a local zoo. So which type of Lion am I referring too? I am referring to someone that is a member of
Lions Clubs International
. These people share a common bond for community service and lending a helping hand to humanity all over the world. These Lions have been around since 1917 when Melvin Jones, a Chicago area businessman, was inspired to expand the scope of his local businesmen's club. Melvin expanded the club's purpose to activities to improve conditions in his community and the world at large.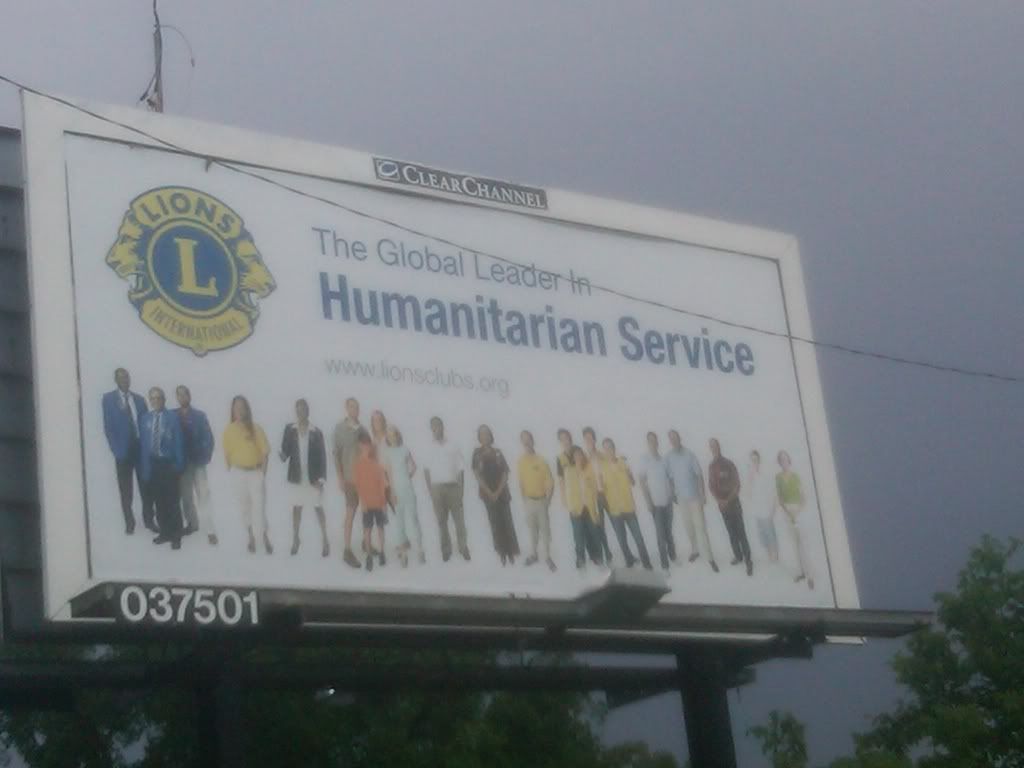 These billboards, like Lionism, are worldwide.
Today, Lions Clubs and their International organization are also involved in youth programs, community betterment projects, diabetes education, hearing programs and other activities for the betterment of mankind. Through their foundation Lions are able to provide disaster relief in the United States and around the world including donating millions as a result of recent natural disasters including most recently, Japan.
So why did they choose to call themselves lions? Well, the lion has been an icon for humanity for thousands of years, appearing in ancient cultures across Europe, Asia, and Africa. The lion has been a popular symbol of royalty, bravery, and nobleness so its only fitting that someone that is going to exemplify bravery and nobleness through a fight for humanity would call themselves lions.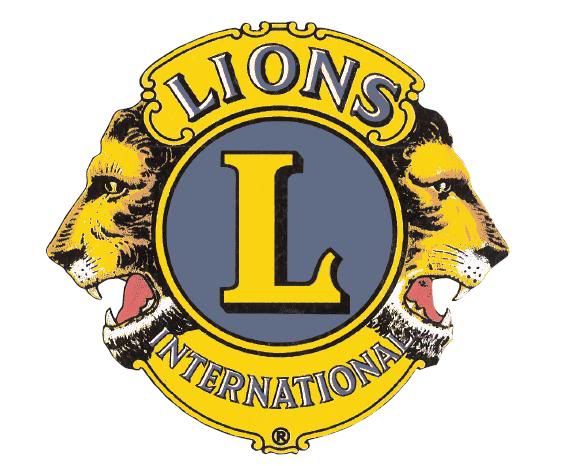 Some of you may recall seeing Lions members wearing red or yellow vests collecting eye glasses or perhaps white cane drives around the holidays. That is because in 1925, the Lions became involved with blindness after a presentation by Helen Keller at a Lions convention in 1925. She asked the Lions to become the Knights of the Blind. Thus began an active and growing involvement in service to the blind and visually impaired.
Lions across globe currently account for over 45,000 clubs from 200 countries including more than 1.3 million volunteers (both men and women) in over 200 countries working toward the goals of Lionism. In the late 1950s, Lions created the Leo Program to provide the youth of the world with an opportunity for personal development through volunteering.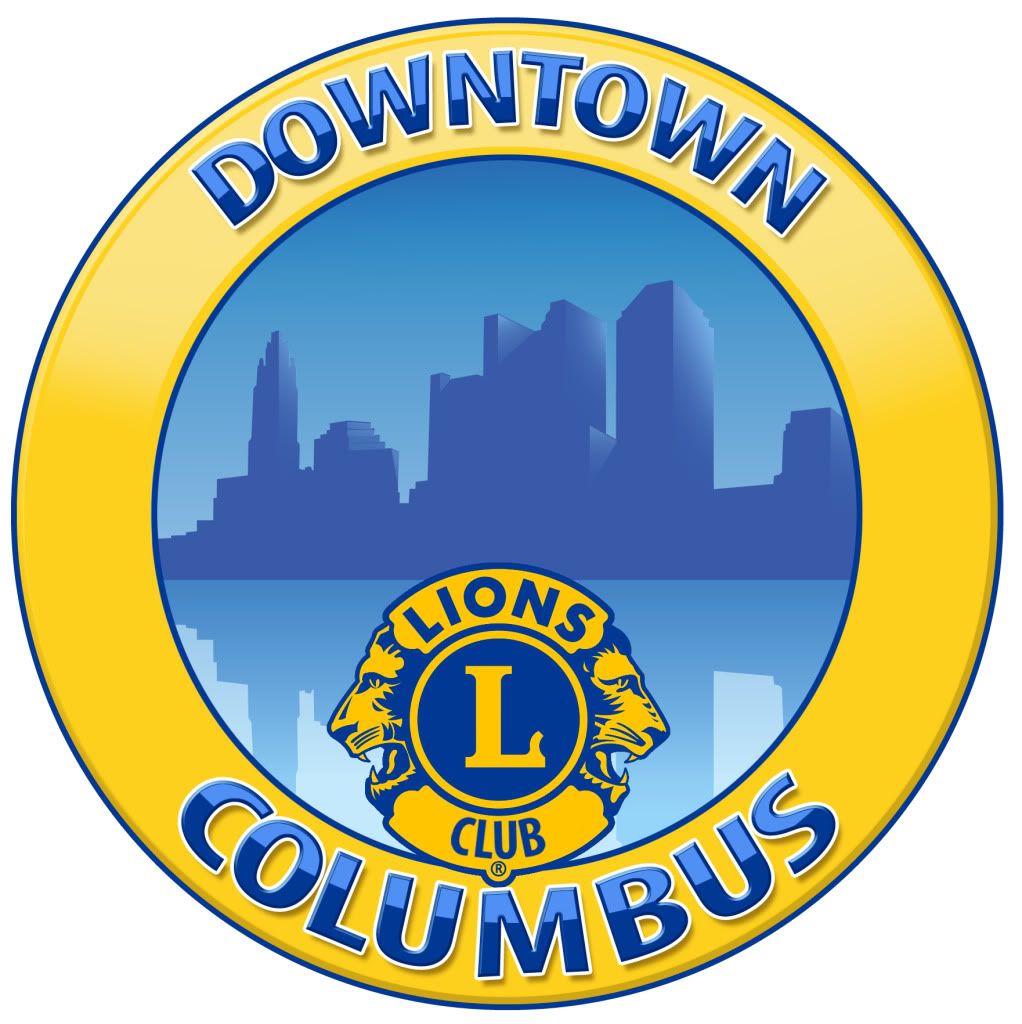 So how am I involved? I am the President of the
Downtown Columbus Lions Club
in Columbus, Ohio. The Downtown Columbus Lions Club is a diverse group of local men and women who strive to make a difference in the lives of others. Members range in age and experience from new college graduates to those who are established in their careers. Many members (but not all) live or work in the Downtown area and have a vested interest in the future of not only the Downtown area, but also the Columbus Metropolitan Area as a whole.
Our club is only about two years old, but we are 30 members strong and continue to find innovative ways to lend a helping hand. We team up with local not-for-profits to do just about anything: donating money, landscaping, painting, cooking, providing supplies for health fairs, providing eyeglasses for the needy, and the list goes on. The most recent large events we played a role in, include teaming up with the
Memorial Tournament
(Jack Nicklaus' golf tournament) and the
Columbus Marathon
to provide volunteers to both of those notable events.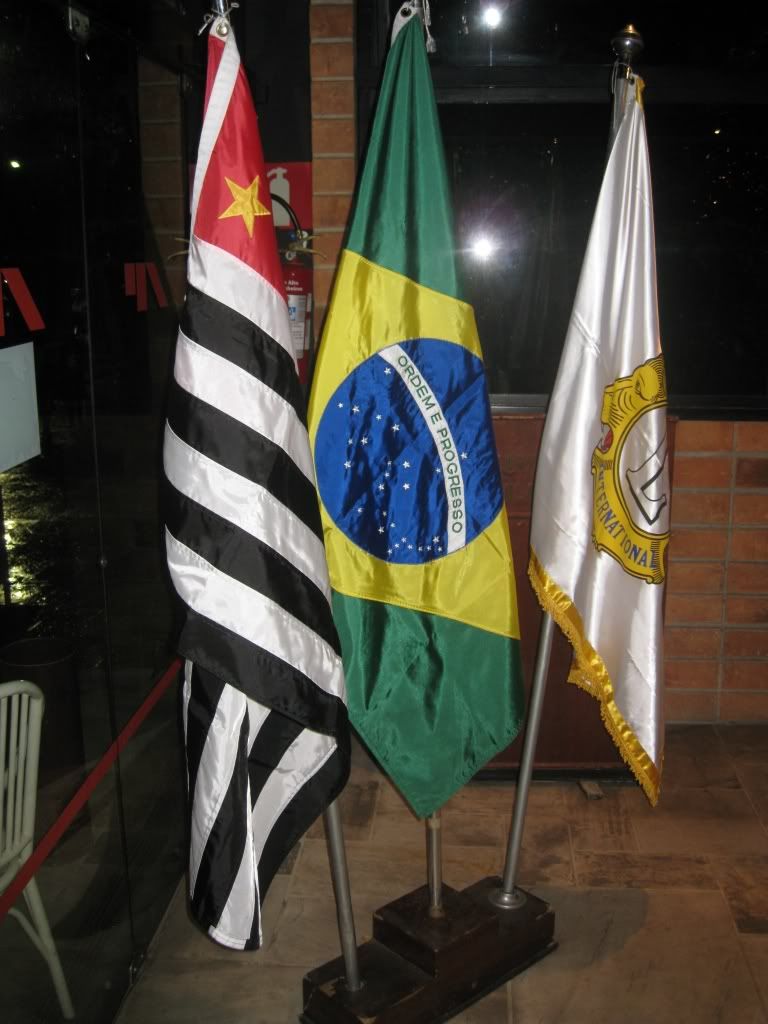 Despite this not being an E&Y related social responsibility post, I will draw a connection. While here in Brazil participating in the Ernst & Young Corporate Responsibility Program, last night I had the opportunity to meet and speak to a local Sao Paulo Lions Club "Clube Alto Dos Pinheiros". It was a great experience to see how far reaching the club truly is, in an area where the Lion's cause is spreading so rapidly. Despite recent membership declines in the U.S., (mostly due to an aging membership base, similar to our workforce demographic) many clubs located in countries around the world are exploding in numbers. Lions have been in Brazil for over 55 years and many clubs consist of community leaders, professors, businessmen, and young professionals.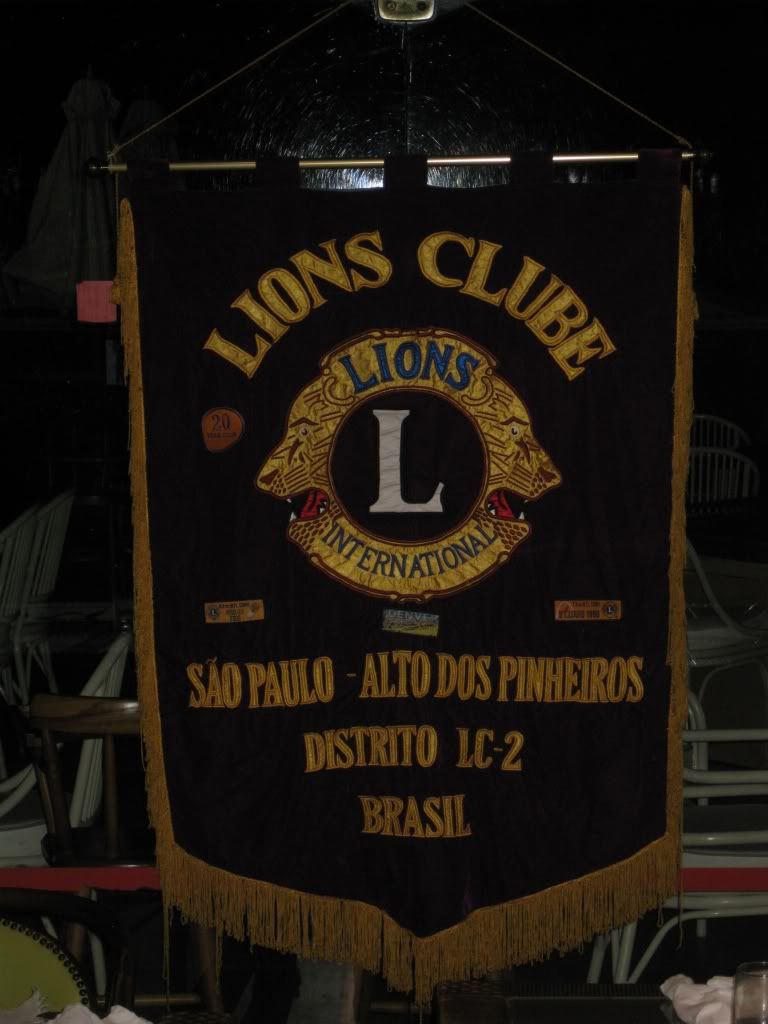 I was able to locate (with the help of Biannca from Endeavor!) a local lions club here in Sao Paulo,
Clube Alto Dos Pinheiros
, via the the Lions Club International Club Finder page on their website. I was able to trade emails with Sandra Unti, who was very welcoming, and provided me the information, and also a big hug upon arrival! Her husband, Mario Unti Jr. is the local club President who despite not speaking English, or me being able to speak Portuguese, I was able to hold many conversations with the help of a few members that spoke English such as Samuel Vieira Anselmo and Joao Carlos Belda. I also had the great opportunity to meet with the local Sao Paulo District Governor, Daniel Cubas and 2nd Vice Governor Jose Carlos R. Stipp. I was able to learn about their club, including that it started 32 years ago, and some of the things they are involved in around the community which was a great example of how people can come together to make a difference. The club meetings are held at a very nice country club located in the Alto de Pinheiros area of Sao Paulo. I was very impressed with both the location and the members of the club.
Thanks to our current Ohio District 13-F Governor, Dave Risen, and Past District Governor, Barry Brandt, I came to Brazil bearing gifts. I brought with me two bags of Ohio Lions club pins, enough for each member of the
Clube Alto Dos Pinheiros
. After another great Brazilian dinner, a meeting, and some conversation, I was surprised with a few tokens of Brazilian hospitality. Daniel Cubas presented me with a pin and a tie clip, Joao Carlos Belda, who works at city hall, presented me with a bag of Sao Paulo books and picture, and the club's President, Mario Unti Jr presented me with the official
Clube Alto Dos Pinheiros
pin (and enough for each member of the Downtown Columbus Lions Club). After the meeting adjournment, we exchanged pleasantries and I was given a ride back to the hotel by Sandra and Mario. I was there about 3 hours but I took with me strong images of service and purpose 5,000 miles away from home.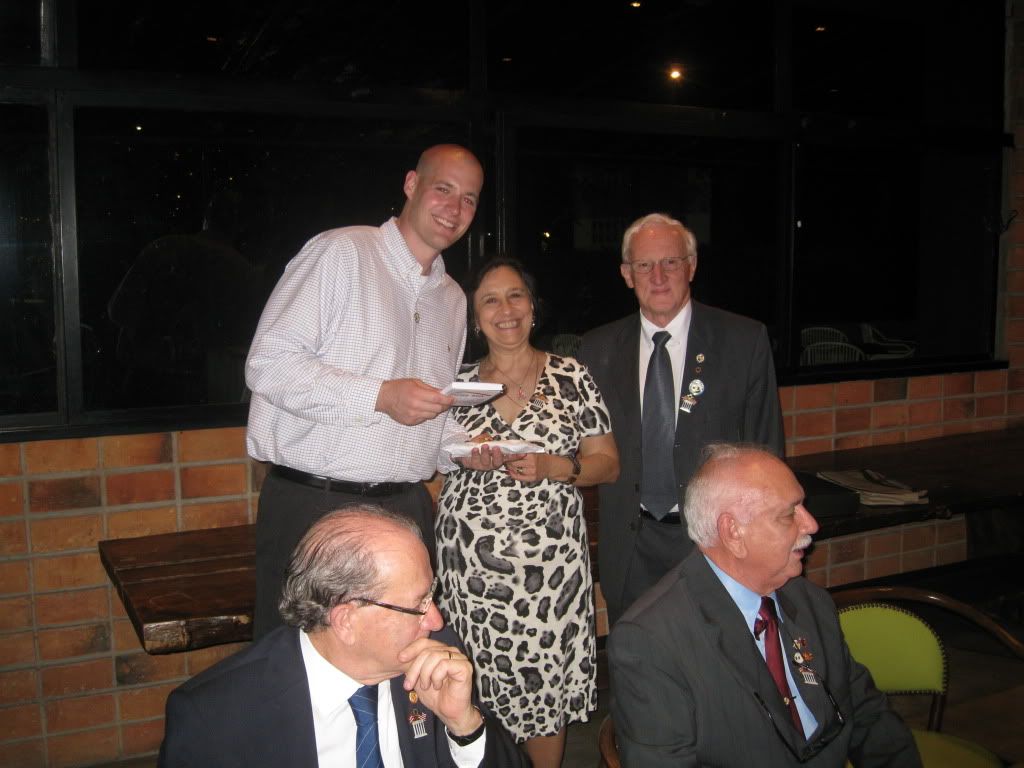 Sandra and Mario Presenting me with gifts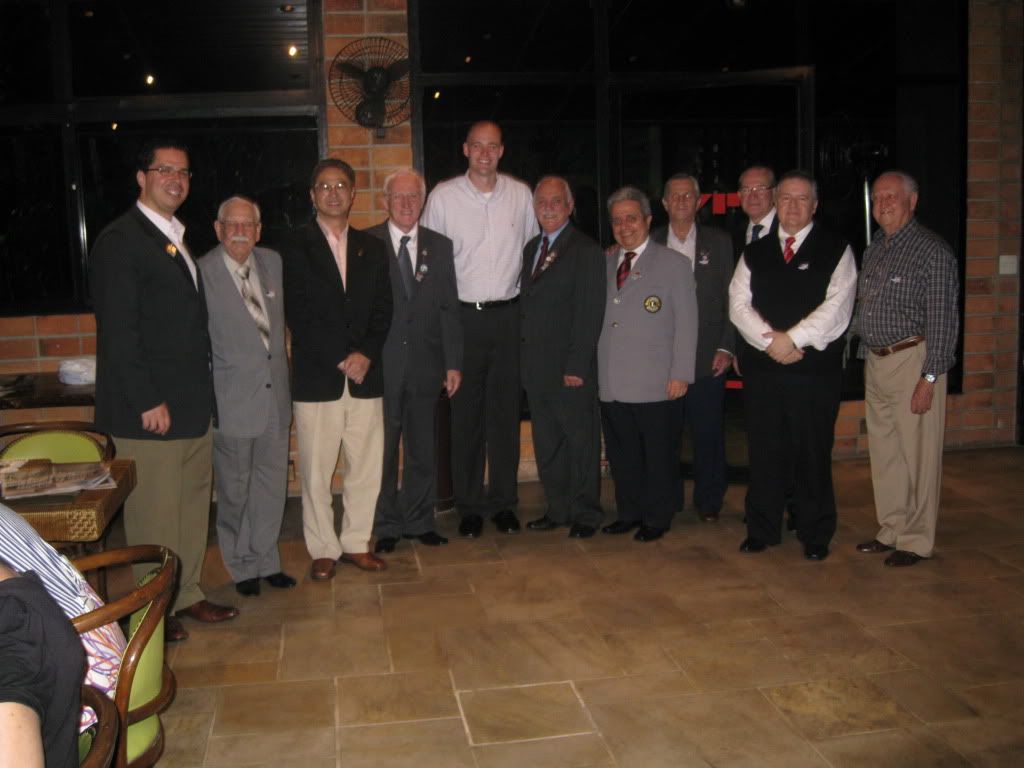 The Clube Alto Dos Pinheiros
If you would like to learn more about Lion's or
Find a Club
, the
Lions International Website
has a lot of great information. If you are in the Columbus, Ohio area, I encourage you to visit our club,
The Downtown Columbus Lions
, sometime and join us for a service project.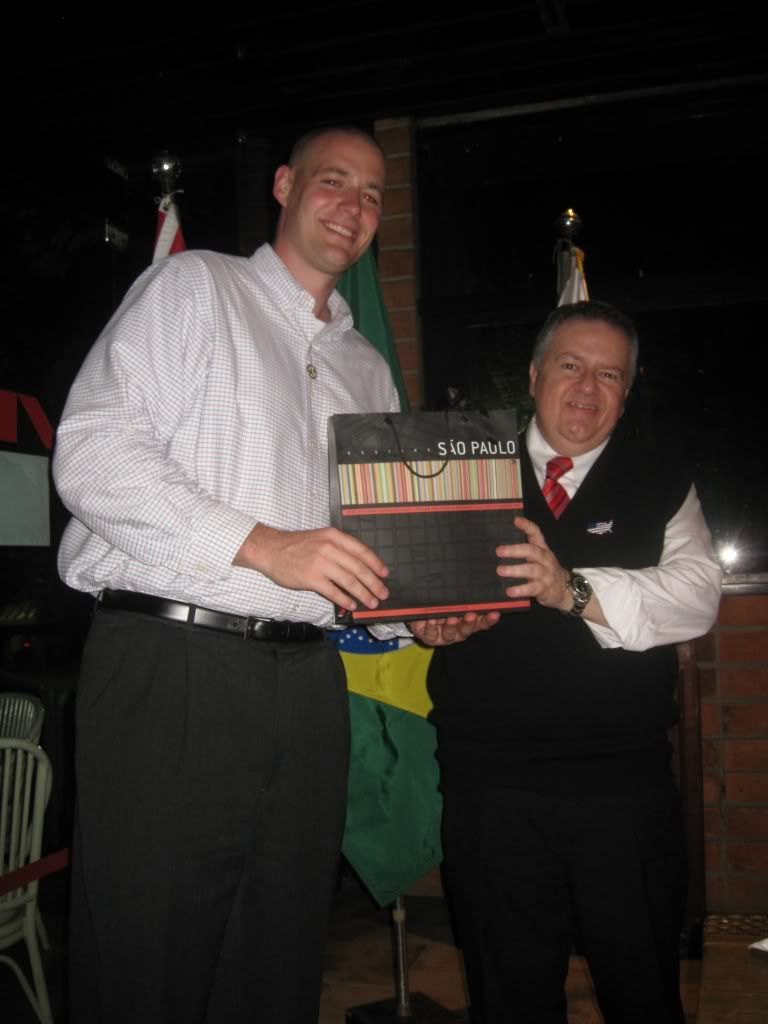 Receiving gifts from Sao Paulo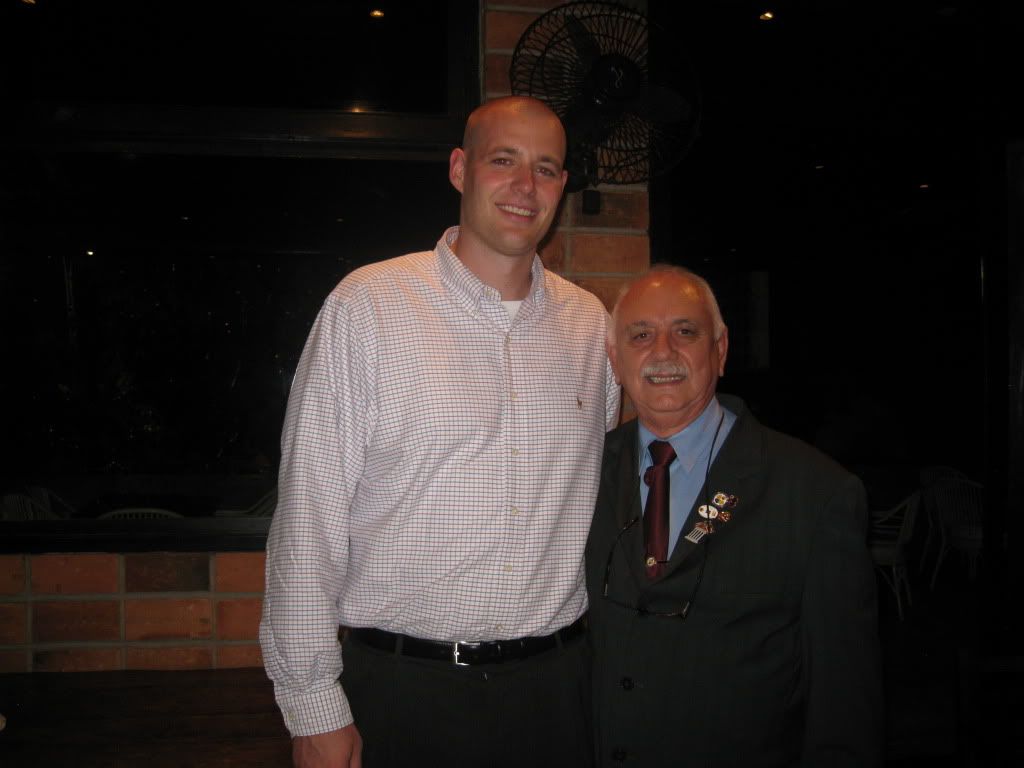 DG Daniel Cubas and I
A great music video for the trademark Lions' volunteering vest was made approximately one month ago. I wanted to share this because it's a funny video, but you can understand the greater purpose and the fun loving character of the Lions.